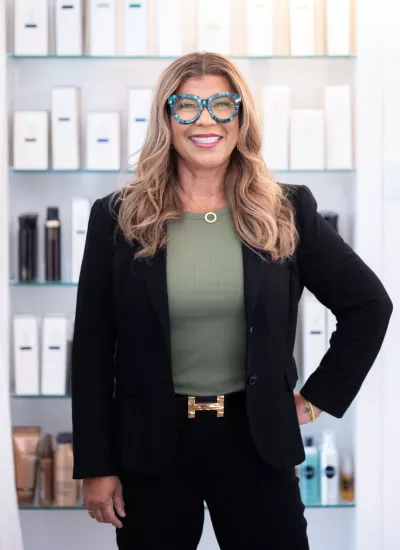 Wanda is a highly experienced Senior Master professional in the beauty industry with over 30 years of expertise. She holds certifications from renowned companies such as Sassoon, Great Lengths, Hairtalk, Goldwell, Wella, Redken, Kerastase, and many others, showcasing her comprehensive knowledge and skills in the field. As the owner of the upscale Mora Salon for the past 9 years, Wanda has established herself as a respected figure in the industry. She has also had the privilege of mentoring over 25 stylists, nurturing their talents and guiding them towards success.
Wanda's passion for education goes beyond the salon chair. She believes in constant growth and has actively pursued opportunities to expand her knowledge and stay up-to-date with the latest trends and techniques. Her dedication has earned her numerous awards in the industry, recognizing her outstanding contributions and expertise.
Beyond her professional accomplishments, Wanda is also known for her humanitarian efforts. She extends her skills and compassion to make a positive impact on the lives of others. Wanda's commitment to both her craft and the well-being of others sets her apart as a remarkable individual in the beauty industry.
Fun fact: Wanda has a son, is a foodie and loves to travel and shop 🫶